I have decided to describe Miami in one post despite my several visits in this place. Miami is unique city which deserves to have own story.
I was first time in Miami in December 2012. First impression: Wow. What a place? Beach – amazing. After next visits I have reviewed my opinion slightly.
But let me start from the beginning.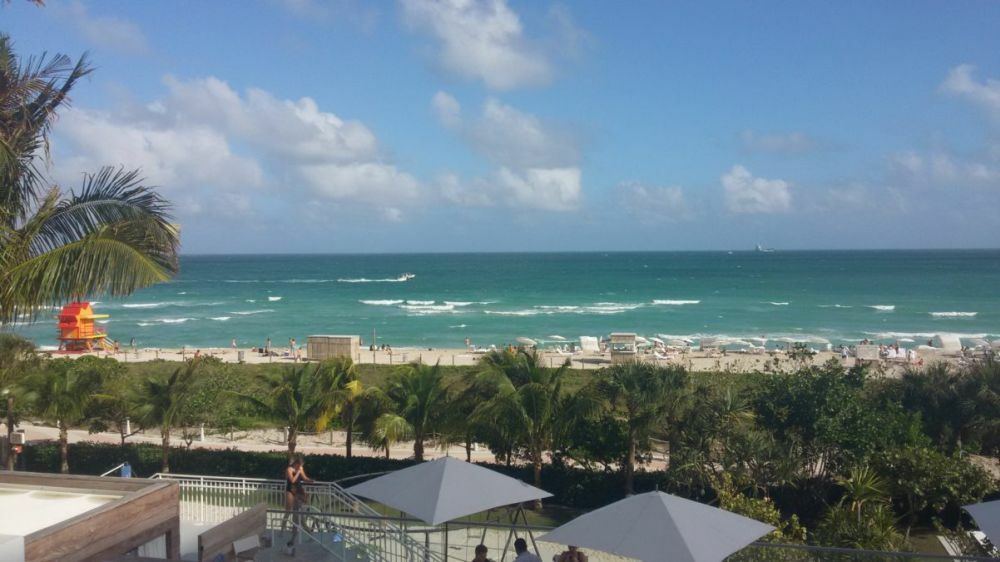 We often used Airbnb for our stays in Miami. Many times we were visiting Miami for Christmas and New Year's Eve which means high season. Hotel prices were from the moon. We were always trying to book in advance. With booking in advance you need to be careful and read opinions. It happened to us once. We booked months in advance. 3 weeks before our stay we got an email that in our apartment was a failure (water pipe broke) and apartment would be under renovation which meant-> not available. We ended up with a panic attack as 3 weeks before New Year's Eve it is impossible to find something decent in Miami. Till now we have a feeling that they lied. They simply wanted to hire the apartment for more money that is why they cancelled our booking. I want to warn you. It can happen.
During our first stay, we had a one bedroom apartment just beside the beach – south part of the Miami South Beach. Lovely, quiet place, close to Walgreens. It was called Ocean Beach Condominium.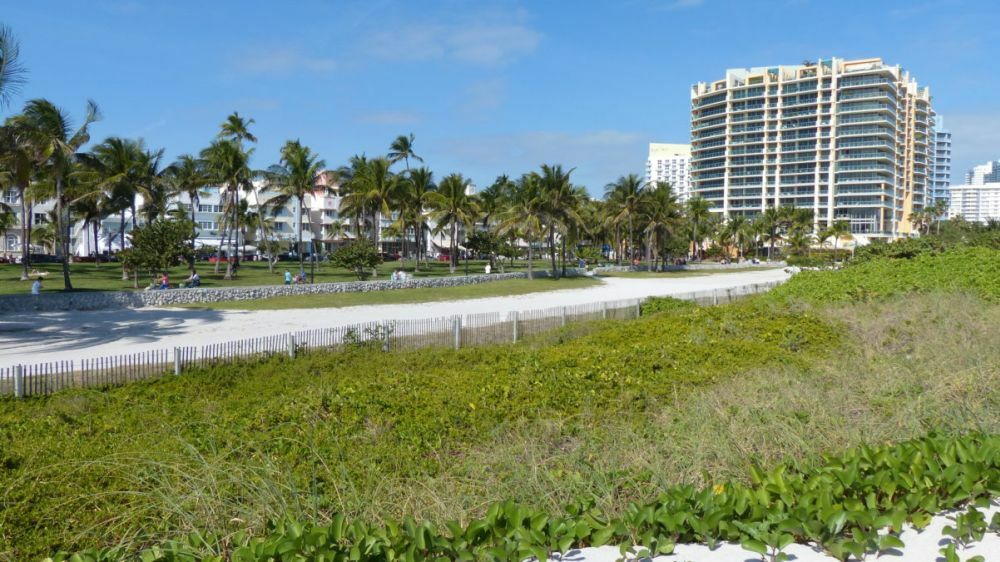 Just to let you know – Ocean Drive is closed for traffic between Christmas and New Year. And it is great as there are so many tourists. We visited the most popular places like: Lincoln Road or Espaniola Way. I recommend hiring a bike and simply in your own pace cycle through the South Beach. Of course, it will take time as it is quite a distance but you can do stops when you want and it allows you to observe South Beach people and life around.
Bayfront Park is a nice place to visit however not a must. We had plenty of time so we took a local bus and we did our own tour. We walked a lot. We visited marina with luxurious yachts and saw big fishes around them. We spent a New Year's Eve in the Nikki Beach. Place itself is amazing. Exactly as I like: chill out music. But on that night I regretted we went there. As you can assume it was not cheap. Everything was badly organised. Queues to lady's toilet was a joke. You could easily spend the night standing in a queue. In our ticket was included a midnight champagne toast – forget about it. The queue was not worth it and of course nobody was walking with glasses. I went to a bar to get a drink. In one bar the same drink cost less than in the other bar – it is simply called: bartender own prices->steeling. Beside the music everything was horrible. After a party I sent an official complaint and at least Manager apologized and invited me for complimentary bottle of wine. But if you have a choice, do not go there for New Year's Ever. You will feel squeezed like sardines. Unless you can afford cabana, pick a different spot.
Our next trip was in December 2013, year after our first visit. This time we did a Food Tasting tour on the South Beach with the Miami Culinary Tours. This was amazing and worth the money. I think our tour guide name was Carla. She told us stories about the South Beach. She had a huge knowledge and she could share it with us.
We visited the place again in December 2015. It looks like I spent in Miami 3 New Year's Eves! This time we did a Food Tasting tour in Little Havana. It was nice to see it but it did not have the same Wow Factor as trip over South Beach. I would not recommend it as a must. Over third visit we have noticed that Miami has changed. It was always posh. But now prices are from the moon. I think that I can easily say it is one of the most expensive places I have been in. For one glass of white wine and a small bear $30. It is a lot. That place is now about what luxurious car you drive, what cloths you have on (labels) and how much you can spend in day or night clubs. Restaurants are expensive, bakeries are expensive, and literally everything is expensive. That place is only about money, noting else now.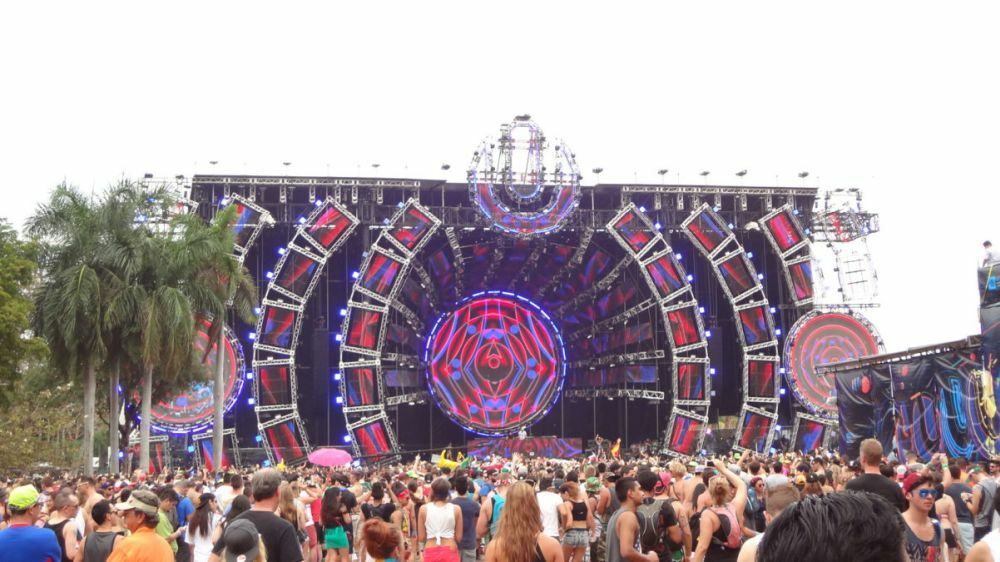 Our last trip was in March 2016 for the Ultra Music Festival. I saw it but I would not repeat it. Everybody will find a music for themselves. But the amount of people in one place scared me. I must admit that Uber did an excellent thing: they organised a place with Uber cars and we did not have to wait for a taxi even 5 minutes. Fantastic organisation.
Overall, Miami is a fabulous place when you visit it first time. Once you get more time to spend there, you realize how fake and posh it is. Not all of us are Beyonce:)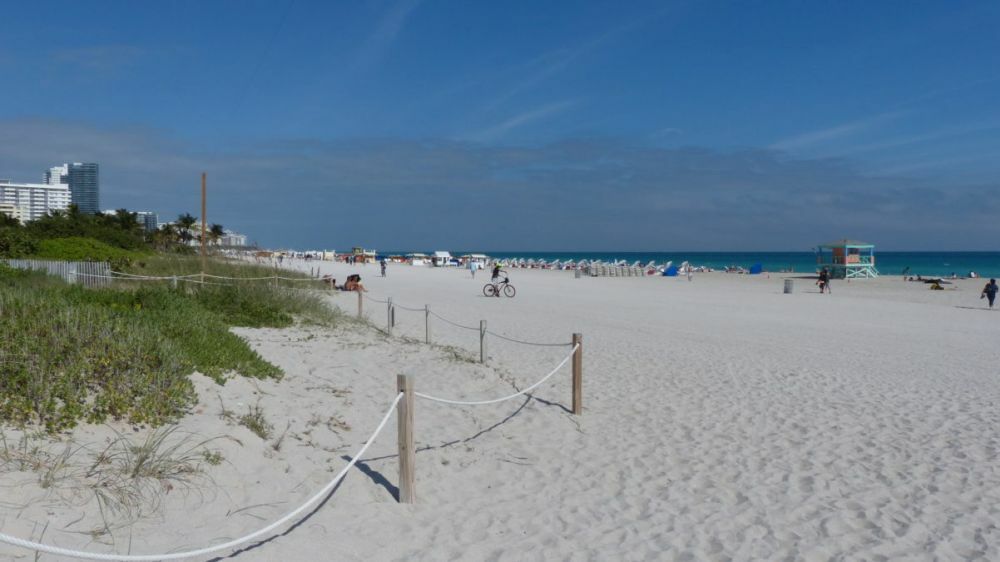 Miami