For years I wanted to visit Mexico. Finally, my dream came true. After weeks of research, I decided to choose Playa del Carmen instead of Cancun. Cancun seems to be second Miami with tall hotels which I do not like. I wanted a place where hotels are not sky scrapers, where you see palms and sea through them.
I travelled to Cancun airport over Christmas time. I organised a transport from/to the airport on-line. I used a website called Cancun Discounts, paid only $100 for return transport from/to the airport which is cheap. Of course, you need to have some cash for tips. In relation to tips, everybody is looking for tip so be prepared. The only negative thing in any organised transport is, that they are usually late so book your transport to the airport taking this under consideration to avoid getting a hard attack that no one in coming to collect you. Otherwise, you need to call the office to check where the driver is. It cost me additional €30 on my mobile bill as I was on hold for a long time. I am not sure about other companies but in Mexico everybody is late.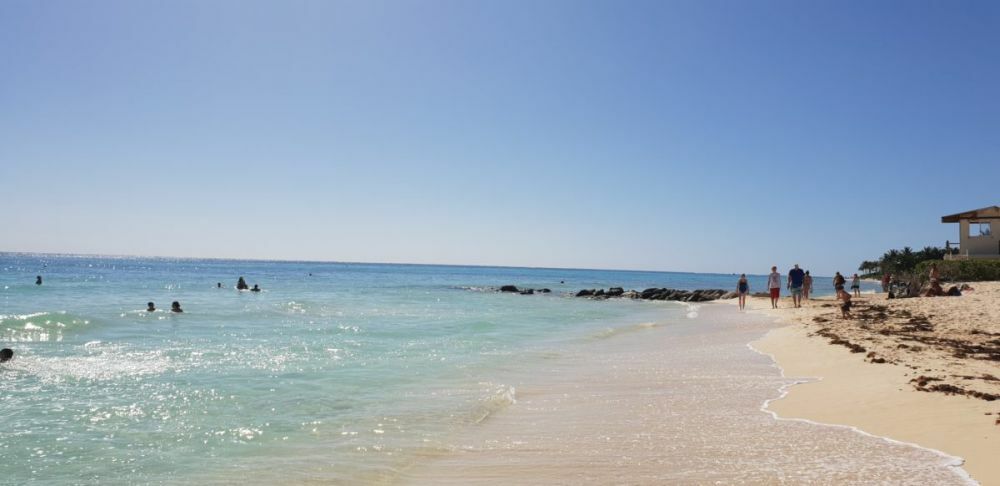 I stayed in a hotel called Playa Palms Beach Resort – what a wonderful hotel! All rooms have partial sea view and a hammock on a balcony!!!View is breath-taking. Hotel serves breakfast to the room, so you can eat and enjoy beautiful view. Hotel has excellent location with walking distance to the 5th Avenue which means shops and restaurants. The only negative thing is that you can't enter the sea from the hotel as small boats park there but within walking distance on the right or on the left, you can go into the water.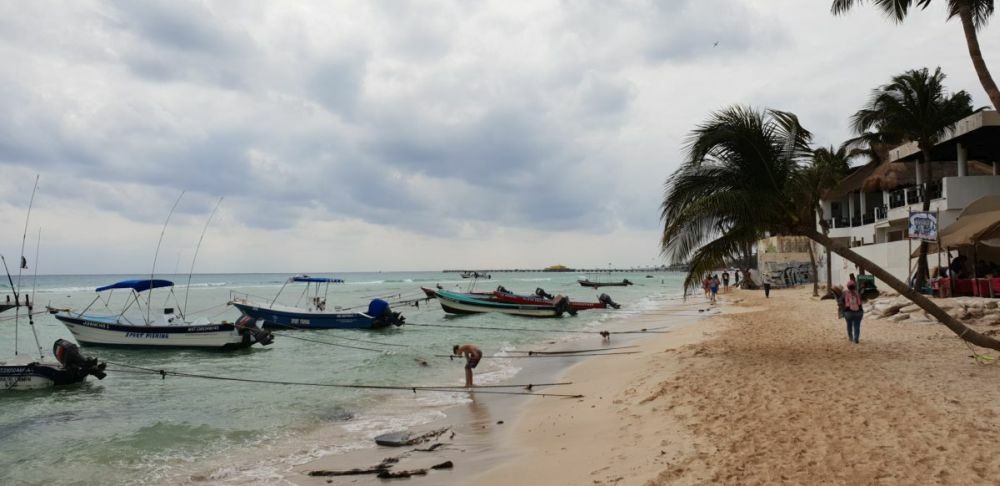 I am not sure about seasons, but Mexicans have a huge problem with seaweed. First day, I saw people cleaning the beach but for next days I did not see anybody, and seaweed mountains grew on the beach. Honestly, it was disgusting. Smell was horrible, and you could barely enter the water.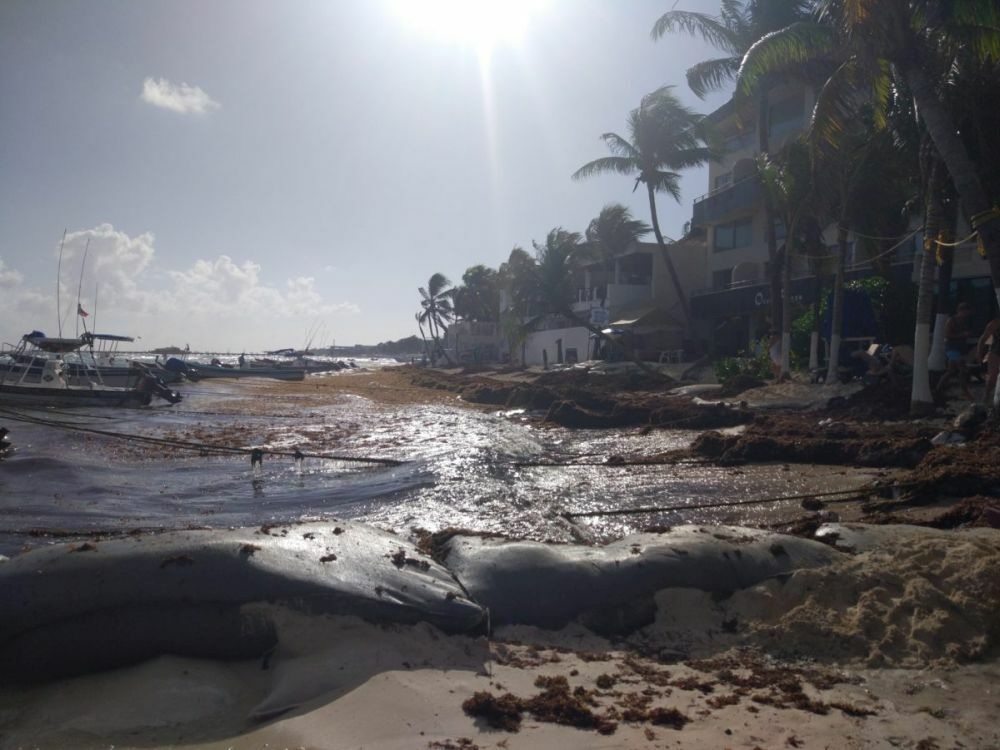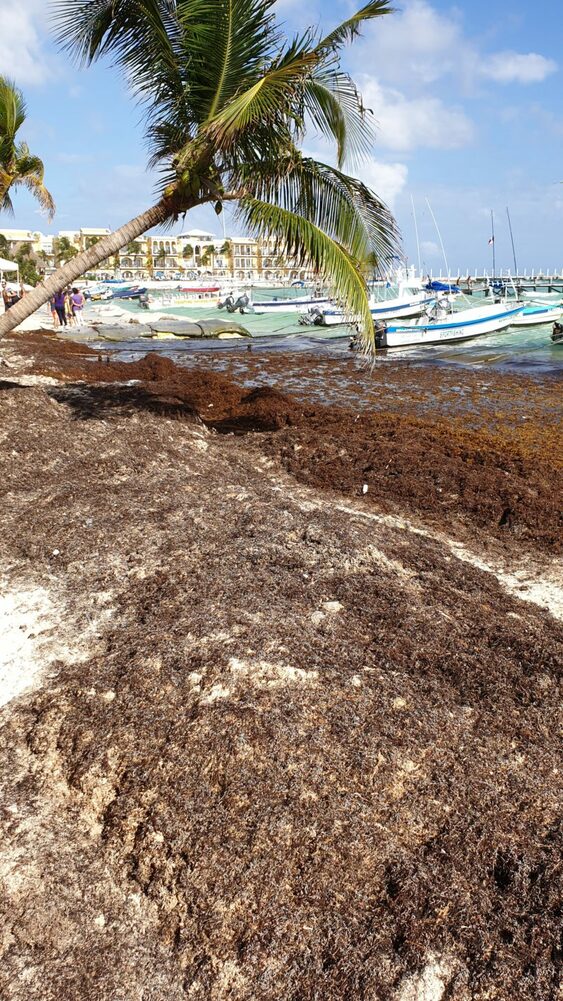 Beach is nice, and you can walk for miles. 5th Avenue is packed in the evening. There is a huge selection of restaurants and cafes. Close to our hotel is a nice bakery with fresh rolls and sandwiches. Highly recommended.
I wanted sightseeing, so bought an excursion to the Chichen Itza. Collection time was on 7:50am. but of course they were late. When they finally arrived to collect me, they started collecting people from different hotels which took ages. Be careful with excursions delivered by big coaches/buses. It is better to pay more but be in a smaller group. First, we went to visit and swim in cenote. It was a great place, very well organised and clean. They had nice changing rooms, water was refreshing colder than warmer.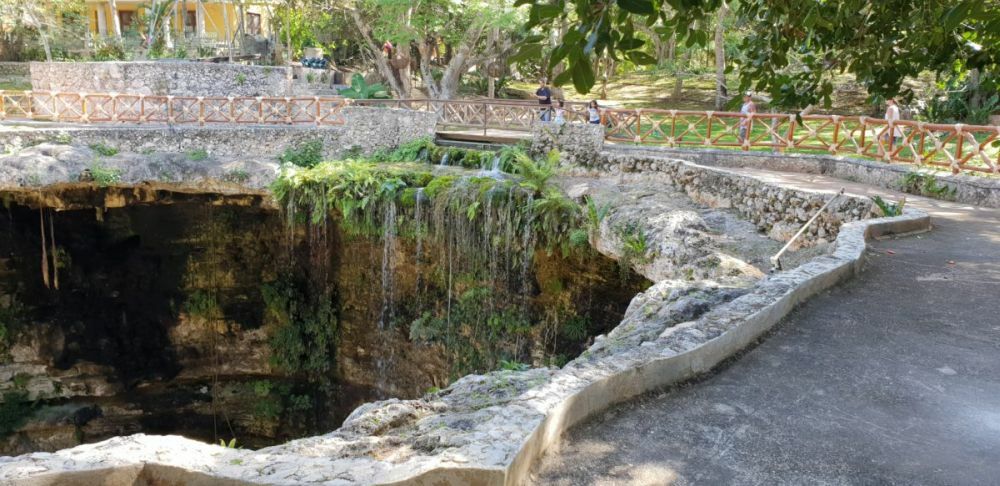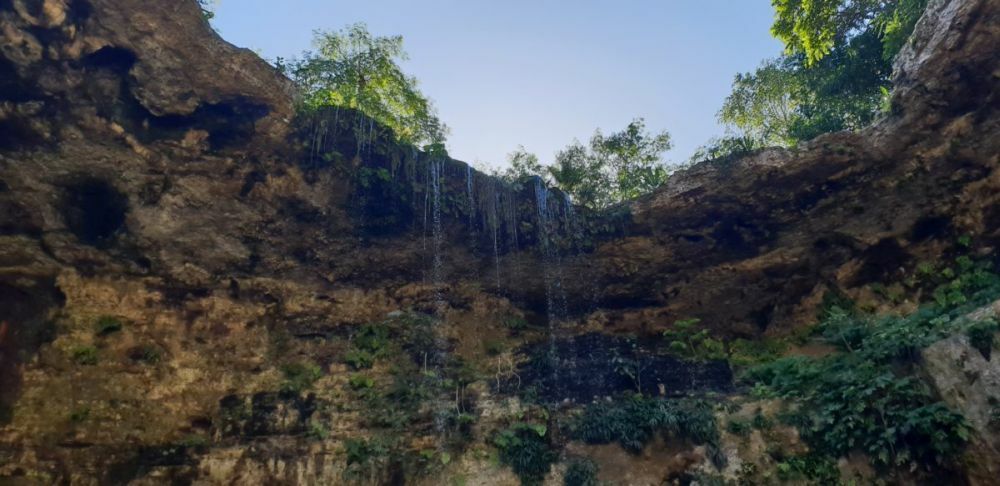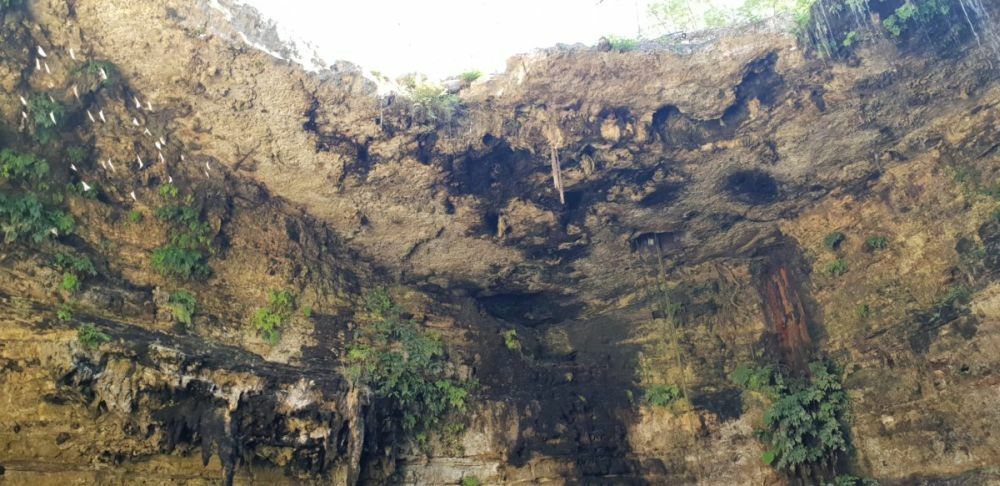 We had a lunch organised in the Mayan village. Well, it is a tourist trap. Shaman welcomed us giving his blessing. Then we could buy different Mayan souvenirs. Food was ok. After lunch we finally arrived to the Chichen Itza – I have never seen so many people in one place in my life. It was packed with tourists. Place is magical, and I definitely recommend seeing it if you are in Playa del Carmen or Cancun. It is worth the hassle and all day in a bus.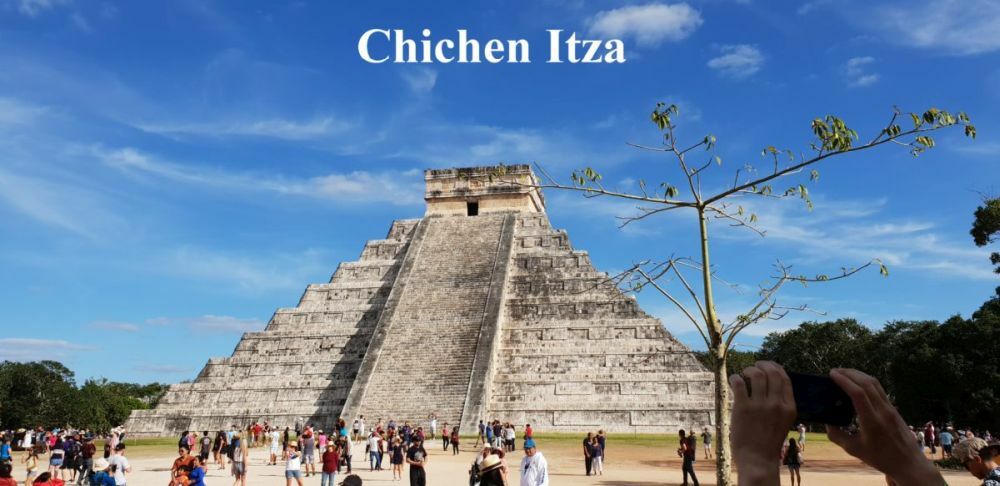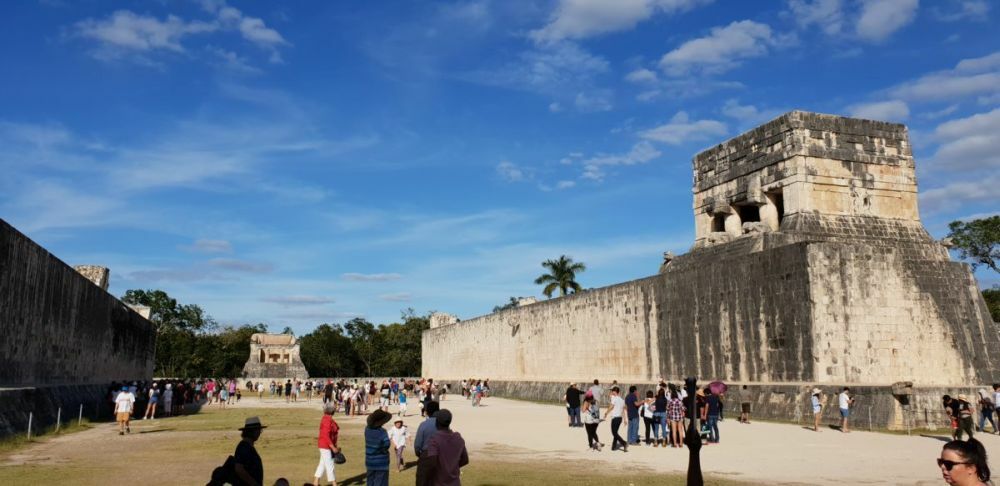 On the way back to Playa del Carmen we had a short stop in a lovely town, Valladolid. It is nice to see Spanish influence into Mexican architecture. After Valladolid, we started our trip back to Playa del Carmen. Again, we had to drop people to hotels which took ages. It was a really long day: 14 hours of excursion.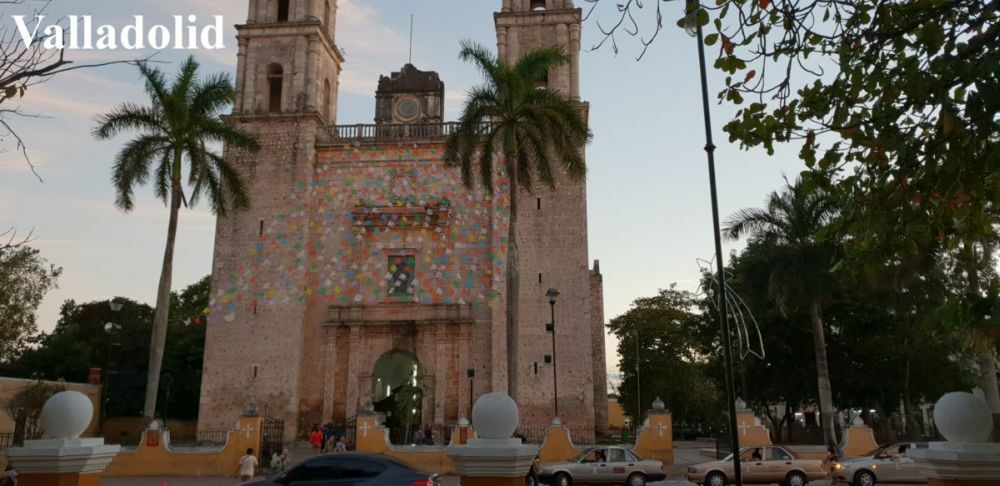 As a combo trip, I bought also an excursion to Tulum & Coba. I was used to at the stage that they would be late, and they were late. Bus was smaller than excursion to the Chichen Itza however still a lot of people. We went to Tulum first which is a beautiful place. Sea view is breath-taking.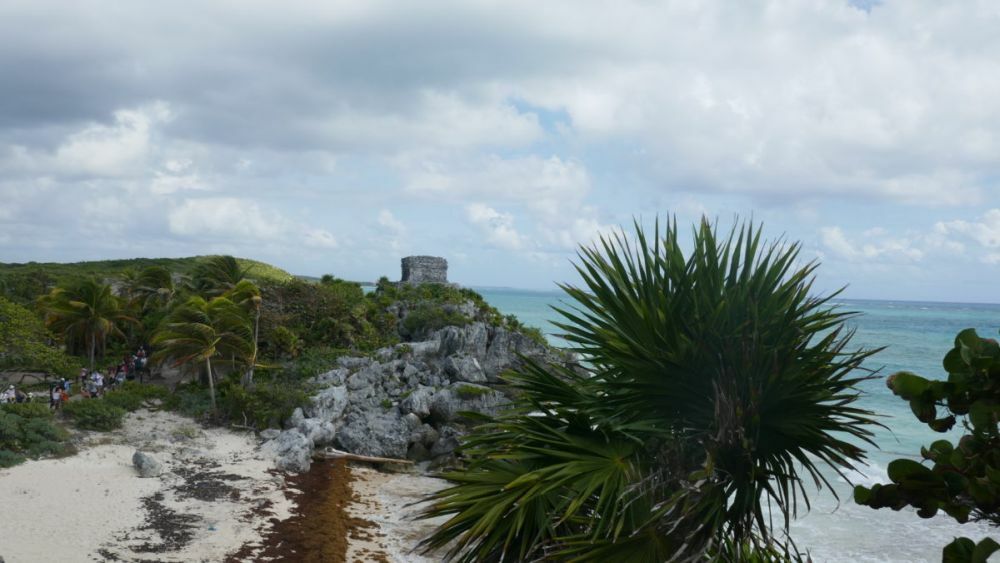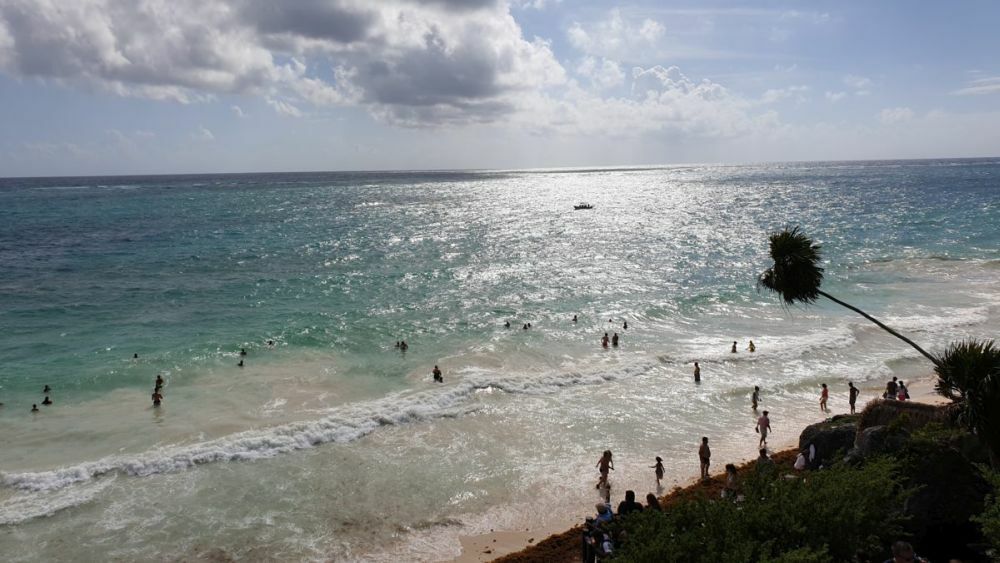 Coba is hidden in a jungle. Good tip: take a bicycle or let somebody else to bring you in if you plan to climb on the top of the pyramid. Do not walk 2 km one way as you will not have enough time to climb up. We also swam in the cenote. Water was cold but after couple of minutes I got used to it. Unfortunately, changing rooms and toilet conditions were horrible. If you go to visit and swim in cenote, be well prepared for everything: have spare flip flops to stand in the ground, have spare swimming suit, own towel, sun cream and mosquito repellent, water and food/snacks.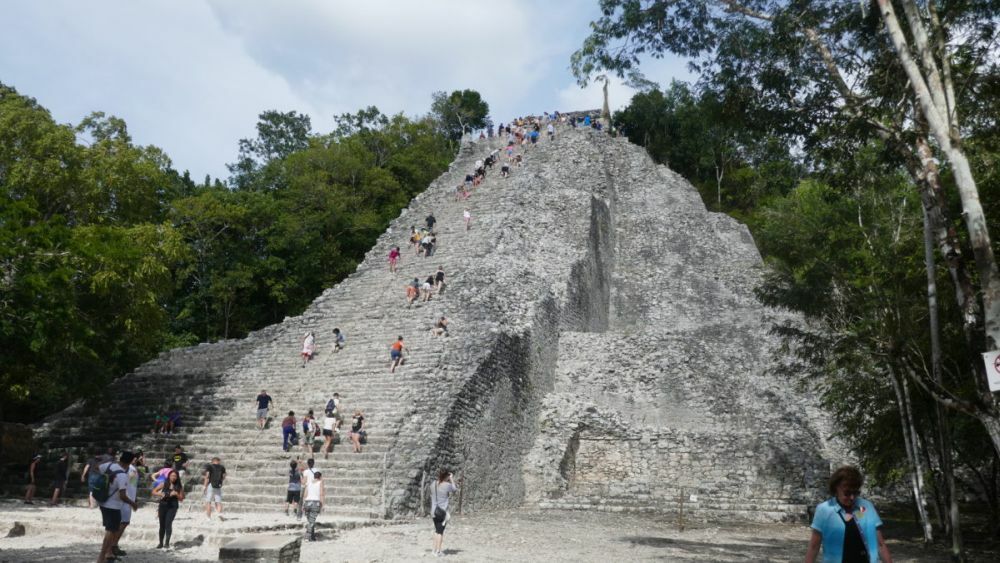 I visited Cozumel for 1 day. I bought a private tour around an island including snorkelling. It was an amazing day. I used a tour agency called: Cozumel Cruise Excursions and a tour guide was: Adrianna. She showed me lovely places, talked about Mayan & Mexican culture, cuisine and customs. She was brave enough (cold water) and snorkelled with me showing octopus, nice fish and others. We recommend going to Cozumel for a day.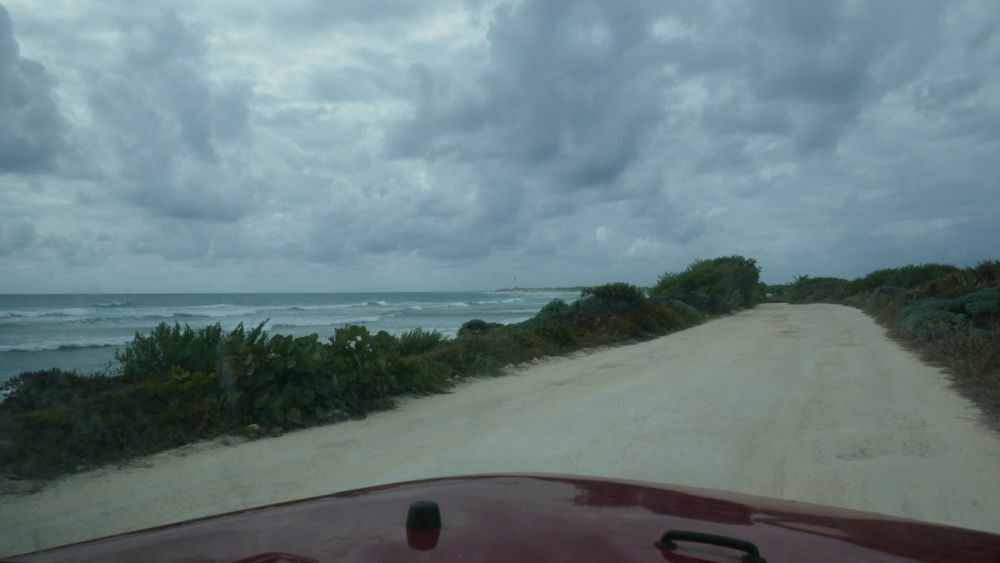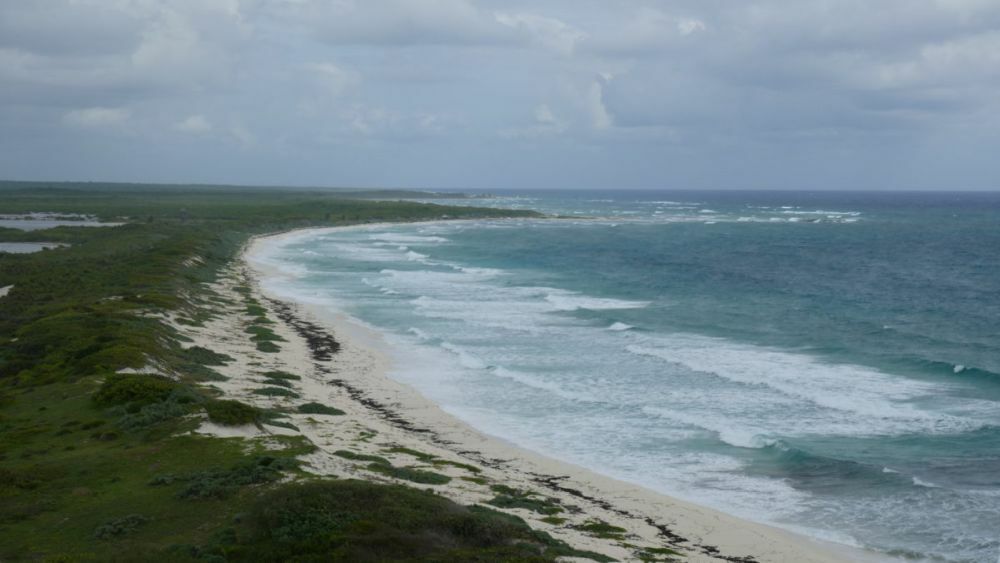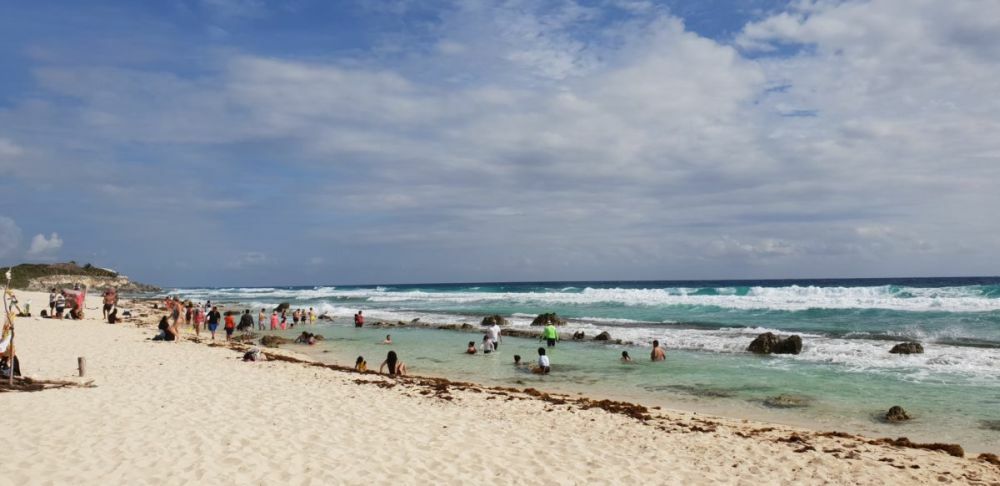 I was supposed to go and visit Isla Mujeres and Isla Contoy but it was too windy and weather conditions did not allow me to go. The excursion was cancelled. So be prepared that it might not happen if you are in Mexico in the end of December/beginning of January.
Playa del Carmen is a lovely place. 5th Avenue is very long. You can shop, you can eat, you can drink. There are also beach clubs and night clubs however main music heard on the street is Latino. It is ideal place for divers and snorkel lovers. I have not got a chance to visit any of parks, but they look fabulous and I am sure that it can be fun. Cancun and Playa del Carmen offer variety of activities, so you can't be bored.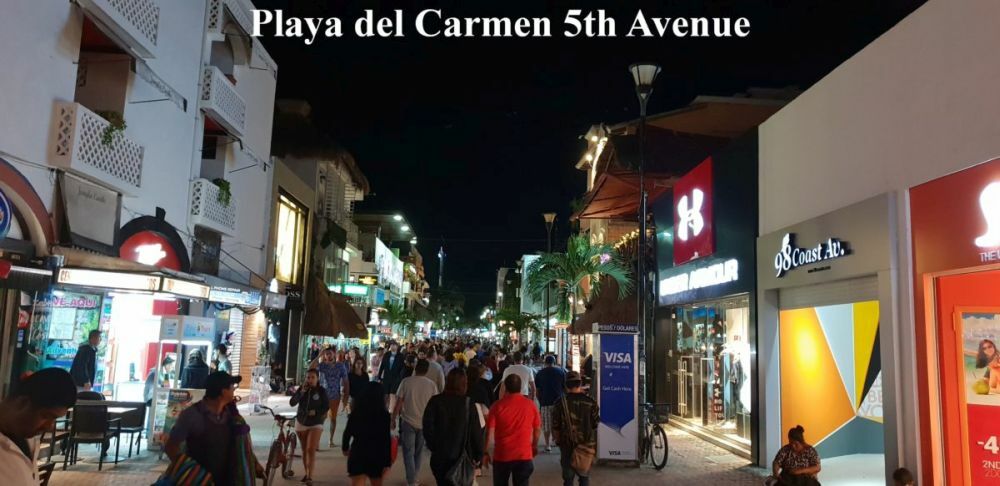 Security- I felt safe however I was avoiding walking on my own at night. It is ok to use taxi however ask about the price before you go. Sometimes they want ridiculous money. Police is on every corner. They even walk on the beach. I did not feel insecure however 2 days after I left I heard about gun shooting and 9 people dying in Playa del Carmen. It means that there is some risk.
Food- there are plenty of restaurants. Of course dining on 5th Avenue is the most expensive. But it is possible to find places with local food and local prices. The best is to check Tripadvisor before you go and write down some names. You will not be disappointed.
Overall, it is a lovely place worth the visit.
Mexico