MY WAY MARKETING
Maximizing corporate potential by driving top marketing solutions, innovative branding strategies, and dynamic corporate events – I am an enthusiastic and results-oriented professional who specialises in Marketing.
More than 15 years of solid B2B and B2C marketing experience, delivering profitable solutions to drive sales, attract and maintain customers, and build a solid corporate brand. It reflects continual advancement, a depth of valuable and diversified leadership experience, and consistent achievements in driving innovative, cost-effective sales and marketing strategies, programs and projects that produce dynamic business results. Earned solid reputation for being organised, punctual, enthusiastic and efficient.
My goal is to bring my clients into the next level of marketing activities including responsive website, Cloud CRM and well recognised brand.
Specialities:
Event & Exhibitions Planning
Corporate Brand Development
Customer Relationship Management
PR & Advertising
Strategic Marketing & Sales
Project Management
If you are looking for a help or advise I am more than welcome to assist you.
You can contact me via email: agnieszka.paliga@gmail.com
My LinkedIn profile: https://www.linkedin.com/in/agnieszka-agnes-paliga-a1761664/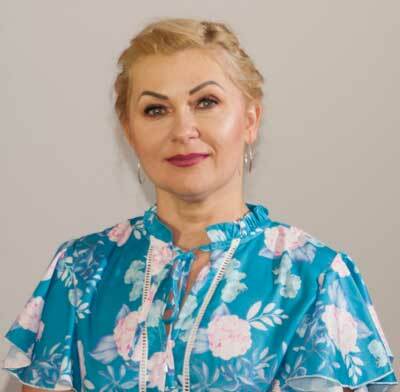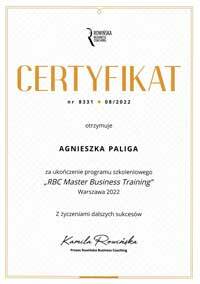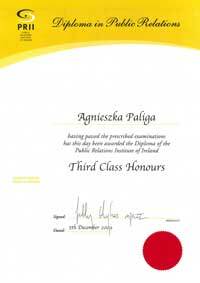 Recommendations from LinkedIn
I have worked with Agnes in MJ Flood. During that time I found her professional and very helpful.
Marcelo Pacheco
I worked with Agnes while my time in the agency where I managed MJ Flood digital marketing activity. Agnes was one of my favourite clients as I enjoy working with direct and responsible people. She has always asked really good questions and was truly dedicated to her own tasks making right decisions regarding digital activity. Really pleasant and professional person. Sincerely hope we can work again in the future.
Nika Russell
I worked with Agnes on some Paid Search Engine Marketing Campaigns for MJ Flood. She was very professional, courteous and interested in learning how it worked and how to best optimize. I always enjoyed our performance update calls as her bubbly and fun personality really shone through.
Ian Graydon
I worked with Agnes in Medray where Agnes was the Marketing Executive. Agnes was solely responsible for the company's marketing requirements under the guide of the Managing Director. Agnes managed the marketing budget and was able to make big improvements in marketing quality while saving on budget, she is financially savvy and aware, and I had absolute confidence in her ability to manage her budget. Agnes was extremely well organised and efficient and always made any deadlines that she was faced with, no matter how tight. She organised her own work load and tasks and the quality of her work was excellent. Agnes is a responsible and trustworthy person. Personally, I really enjoyed working with Agnes, she has a great personality, her work ethic is superior, and she is fun and friendly, and everyone liked her and got along with her. A very intelligent and friendly woman who made a difference to the company and she was missed when she left.
Barbara Gregg
Working for Konica Minolta Europe, we wanted to participate as a sponsor in the Yearly Conference of the European University Association in Galway. Agnes made an excellent Job, organizing the whole logistic and Marketing Support of the Event in coordination with us and managing the leads of Irish participants in the Congress. Her competence was decisive for the success of Konica Minolta in the Event.
Manuel Arroniz
Agnes is a true professional and a pleasure to work with, diplomatic and a great team player.
Colm Paul
I would highly recommend Agnes as a highly efficient and professional marketeer.
Aidan O'Reilly
I've worked with Agnes for a number of years now and think she is a huge asset to any company lucky enough to employ her. She has a great understanding of digital and how important it is. She pushes to drive results and success and is focused on ROI. Agnes knows how to focus on the important things needed to deliver results for both long and short term.
John Coleman
Agnes is someone who is passionate about her work and cares about everything she outputs. What is great is that she has the talent and personality to carry this out, without fuss. Dedication,reliability,ambition,talent and the will to achieve whatever goals are set is what you get as a package with Agnes.
Declan Joyce
I had the pleasure of working with Agnes Paliga while I was editor of 'Irish Printer' magazine. Agnes is an excellent marketer who brought great attention to detail and communications skills to her role as marketing manager for MJ Flood. She worked very diligently on behalf of her company to ensure that they secured the best possible editorial and advertising coverage in the magazine. Agnes was always courteous and friendly in her dealings with me, and with other members of the 'Irish Printer' team. I would have no hesitation in recommending Agnes for a marketing role in either a business to business or business to consumer operation.
Maev Martin
'Ridiculously efficient' is the phrase that comes to mind when I think about Agnieszka. She expertly filled the role of Marketing Manager in MJ Flood and we were always in awe of her ability to command a room and get people on board with ideas - even people who were initially on completely different pages. No matter how tense a meeting, Agnieszka made sure everyone left with a smile. Any manager would be lucky to have her in their team.
Michal Klicki
I searched for someone that could provide me with guidance and collaboration in developing my Marketing Program. I did not want to be a Marketing person that had himself as a client. I wanted to get a fresh contemporary view and expertise! After researching several potentials I came across Agnes. Wow was this a great find with outstanding skills and refreshing perspective! Agnes has been an awesome find and help me more than I ever expected! I consider her as a KEY member of my Team and value her judgment in Marketing. I would highly recommend her to anyone and especially to my closest friends.
Stephen W Murphy