This time we travelled to Colombia for a wedding: Colombian girl & Cuban guy – our friends from Miami. We had planned everything months in advance. We had a direct flight from Dublin to Miami where our friend from San Francisco joined us. Unfortunately, our long-awaited holidays became a very stressful adventure because of Avianca airlines. We booked our flights from Miami to Cartagena directly with Avianca (no travel agent or middleman) months in advance. 4 days before our departure to Miami we were informed that our flight from Miami to Cartagena was cancelled because Avianca had been on a strike!!!
We had to re-arrange everything and move flight for a different day. One of the booked excursions was gone. We could not make it. Instead, we went to visit Fort Lauderdale, Las Olas beach. It is very nice place, not so crowded as the South Beach. However, traffic jams were out from this world. Despite beautiful place, we felt horrible as we knew that we should have been in Colombia that day.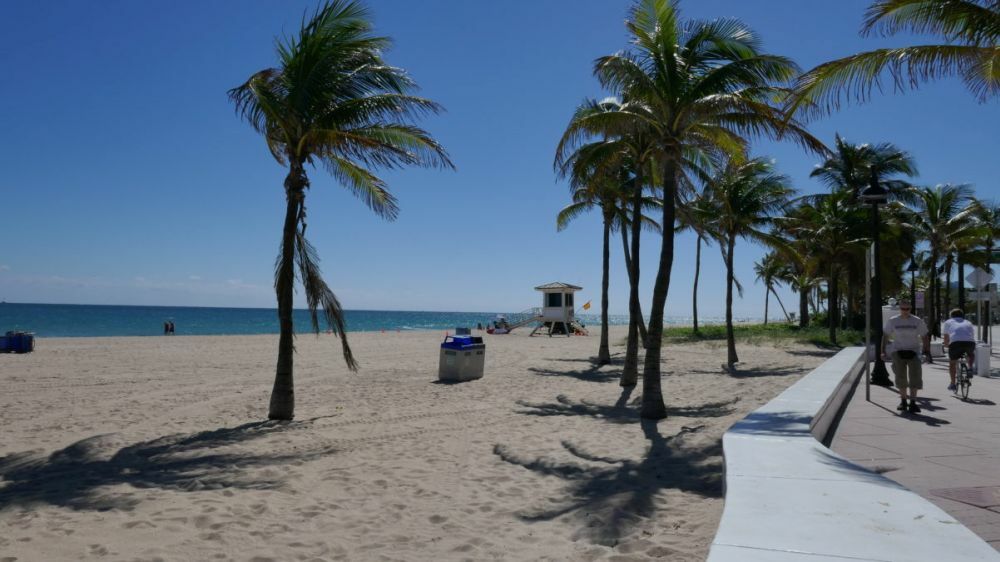 Finally, next day we travelled to Cartagena, our first visit to Colombia. Cartagena made a lovely impression on us. The Old Town was amazing. Architecture, cafes, restaurants – looked really international. Police was on every corner so it made you feel safe. Of course, till particular time at the night. Old Town was much safer than a beach in Cartagena (Bocagrande). Beach did not have a Wow factor. It looked dirty and vendors were everywhere. You could not just go for a walk. The problem is that most of them do not speak English. You tell them: no thank you and they keep following you speaking Spanish. You walk and they walk behind you. Horrible feeling. The moment I left hotel resort, they were coming to me, trying to sell something.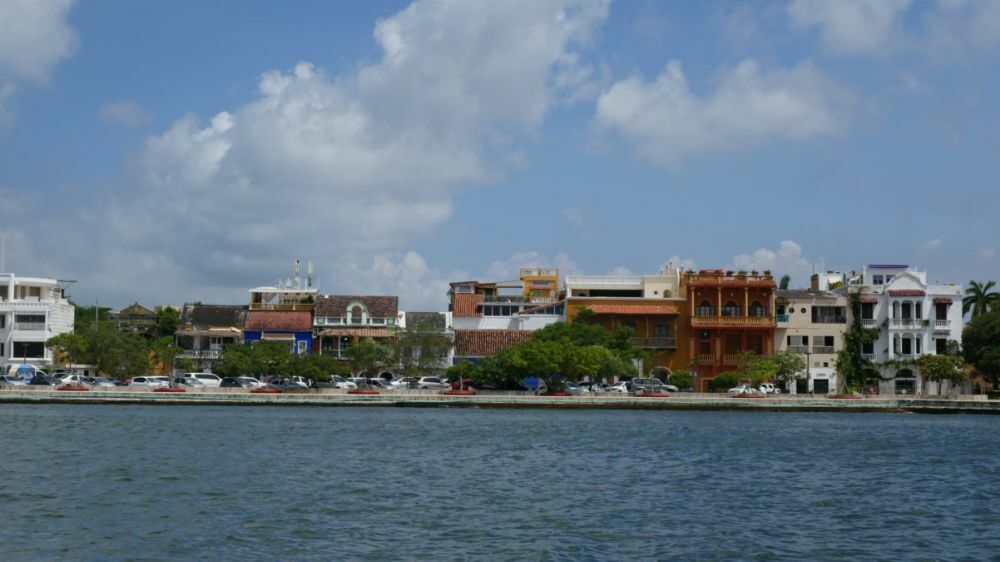 Cartagena is a lovely town, mainly Old Town. It is a great idea to come with a cruise for a day.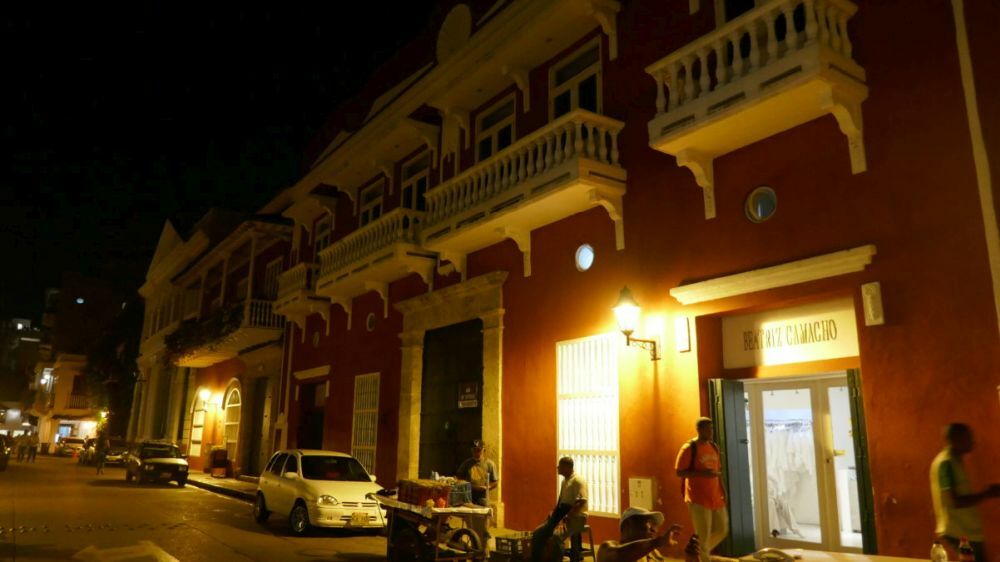 The purpose of our trip was a wedding which took place in Isla Mucura, resort Punta Faro. To go there, you need to take a boat. It took 2 hours one way. It was a long trip through waves. Boat was small without a toilet. It could be an inconvenience.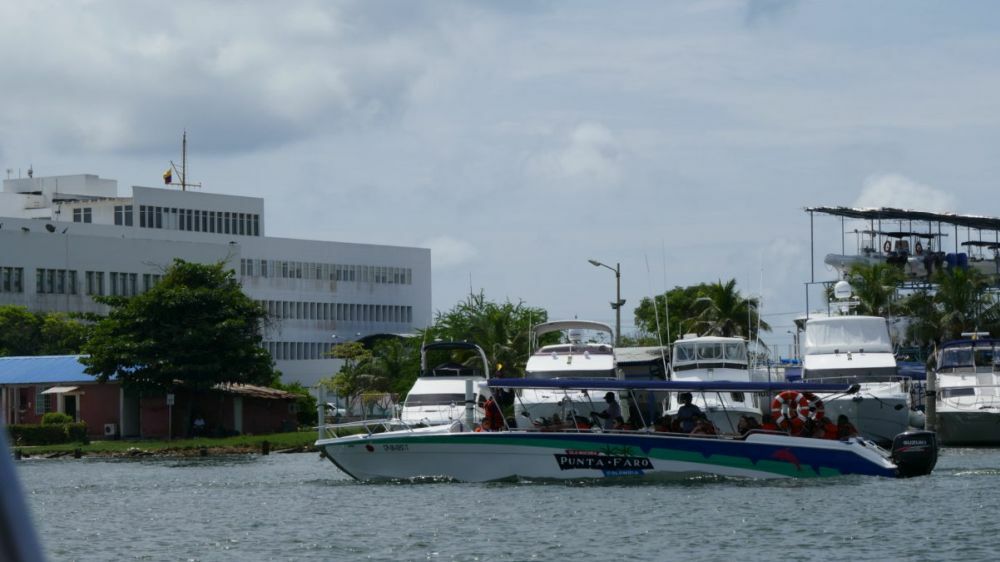 Island itself is very small. Resort is well maintained and staff is super friendly however they barely speak English. I suggest having basic level of Spanish if you plan to go there. Otherwise, it will be difficult to communicate.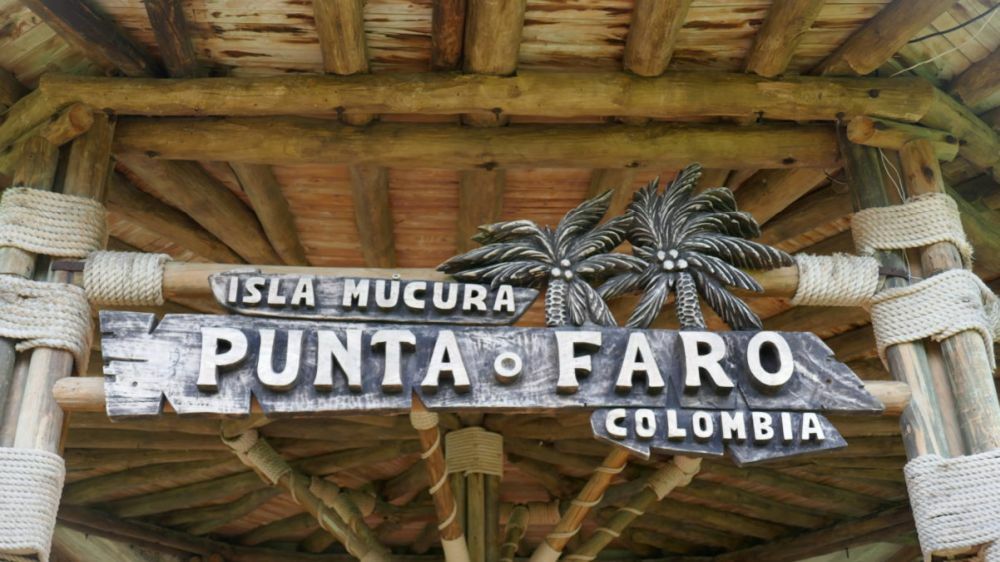 Room was spacious with basic furniture but bed was really comfortable. Unfortunately, not all rooms are the same, same are better than others. I am not sure if it depends on price. We were wedding guests so rooms were given randomly. Some rooms have mini fridge, some don't. But you can ask for a fridge at the reception. The same with hairdryer or iron.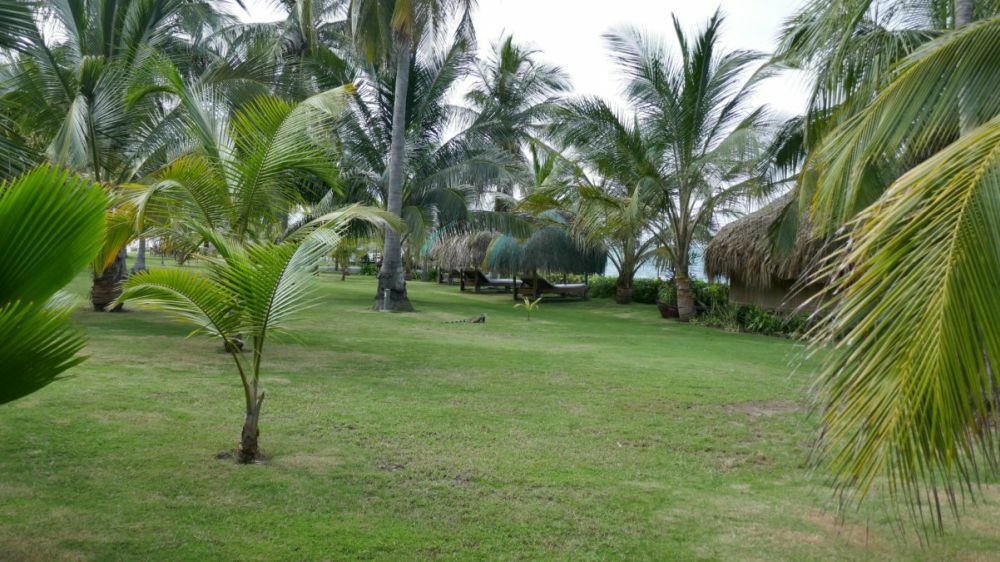 There is one interesting thing about this place: no room key policy. I have never come across something like this. Room was constantly open. Total trust. I did not feel comfortable with this but I could not do anything about it, just to accept this. Sea water had an amazing colour and was so warm. We snorkelled. There were so many colourful fishes. Island is very close to the Rosario National Park. We also had a chance to see how live Water Gypsies? Well, it is unusual to see metal houses on a water with solar panels.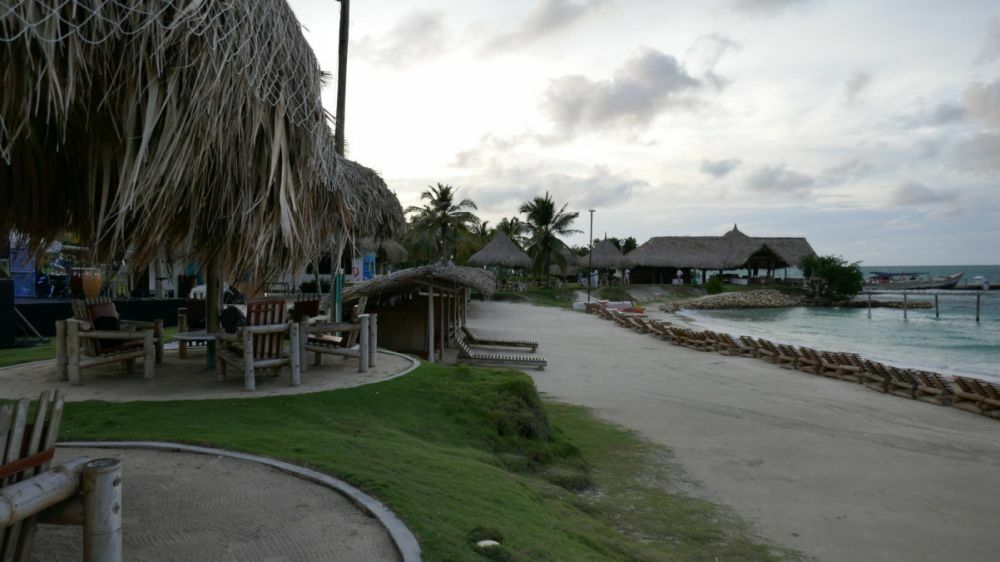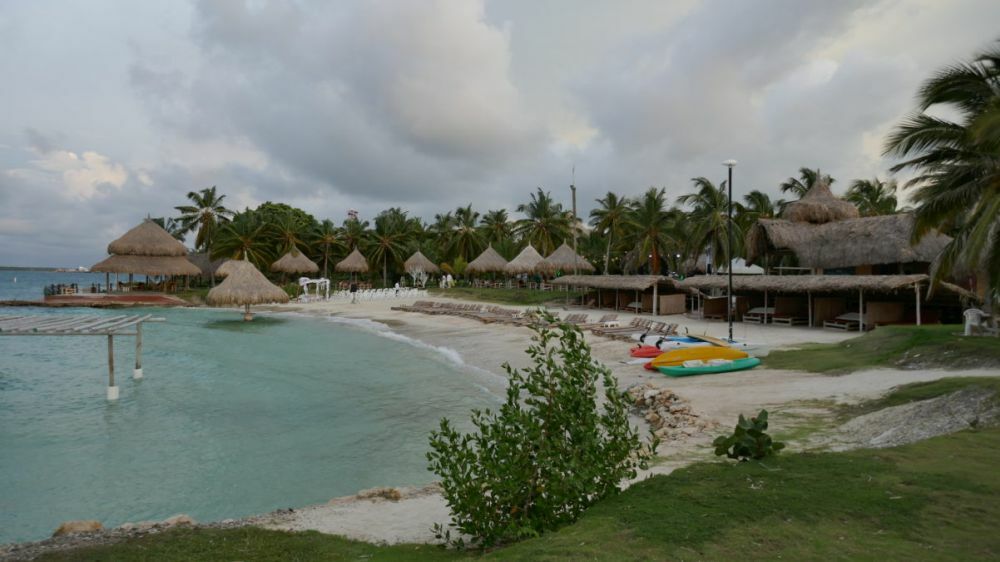 We walked a bit around the island. Resort itself looks nice. But if you walk a little bit outside, you will see staff houses which are very poor. However, it seems that these people are happy.
Wedding ceremony was amazing, on a beach, at sunset. It was ideal place for wedding.
Unfortunately, our short, dreamed holidays were disrupted by Avianca again. 3 days before our back flight to Miami, we got an email that our flight was cancelled AGAIN– our second flight over those holidays. Of course, proposed connection was not an option because we could not make it to our flight from Miami to Dublin. I had to contact Customer Service again to change our flights. Avianca has the worst response time for a call, I have ever come across. Thanks to local hospitality, I could call Avianca Customer Service line from a local phone, otherwise it would cost me a fortune with European roaming. I was on hold 35min. before somebody picked a phone!!! Then another 30min. to change flights. It was more than an hour to make the change. They stole my free time over my holidays. I was so furious. Of course, we had to shorten our stay again and cancel tons of other things: excursions, hotel and car rental.
The worst thing was supposed to come. At the counter, on the departure day they told us that flight was overbooked and can we fly via Bogota?!!!I was very unpleasant but magically they put us into direct flight to Miami. I would never use Avianca again. I do not care about their strake. They managed to ruin my holidays which I planned months ahead. On top of this, they stressed me over my holidays.
Overall, Colombia seems to be a nice place but it is so far from Europe. I am not sure if I ever come back there. I have mixed feelings about this country. It looks like they are not prepared for European tourists yet. They need to improve English and stop harassing people on the beach or during the walk. They need to understand that no is a no. And if we would like to buy something, we would.
As a plus, I need to say that I was positively surprised with taxi drivers. They do not try to screw you. There are flat rates for different routes and they do not add anything more into this.
To summarise, Cartagena – great town for a one day from a cruise.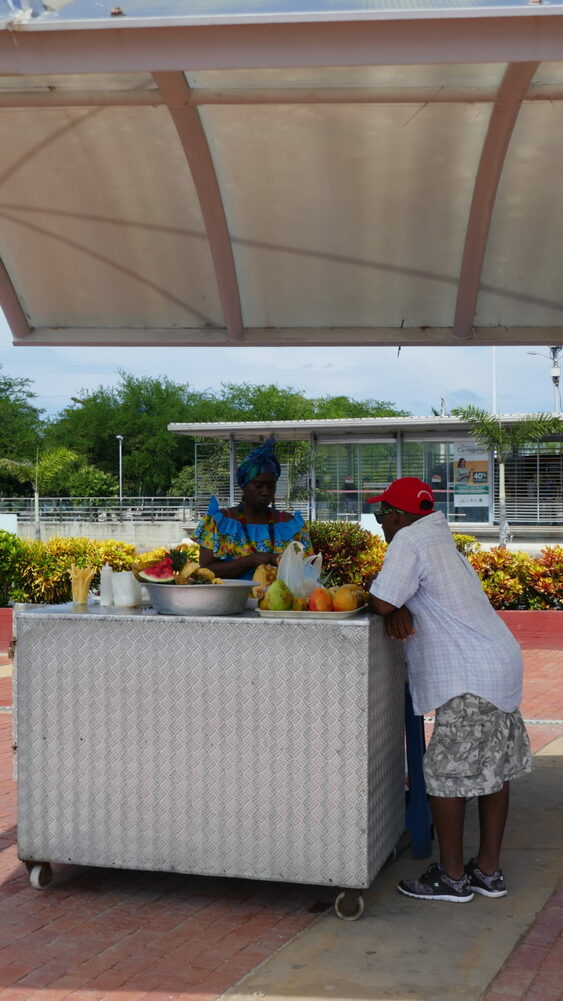 Colombia – Avianca curse